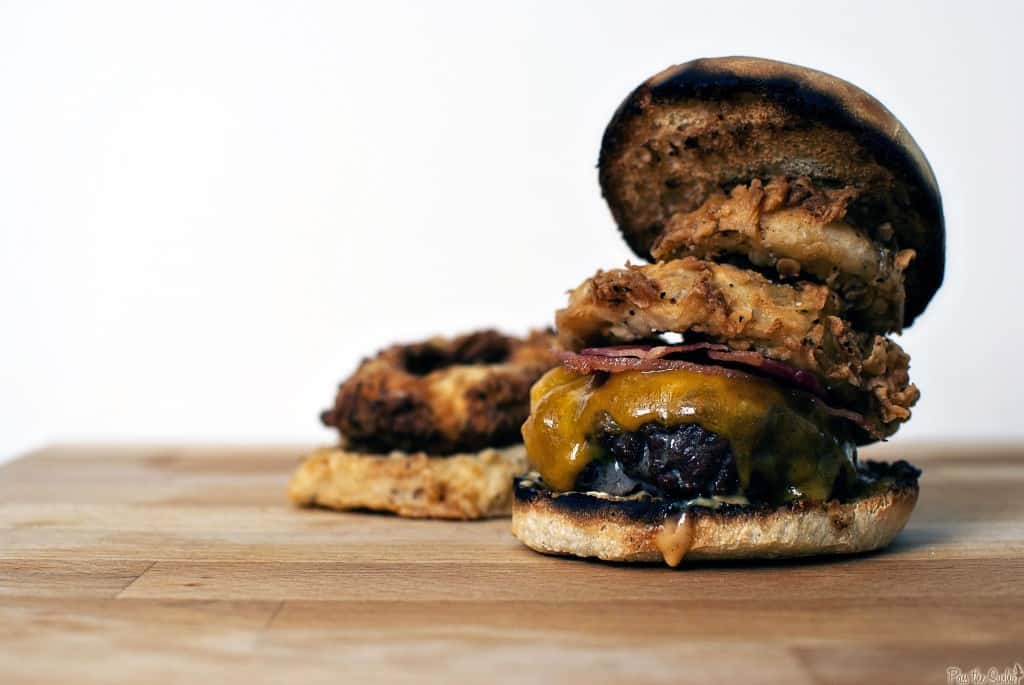 Burgers are one of those great classics where when you have a recipe – and its good – its so hard to deviate and try something new. But with all the other burger recipes out there I realized I had to break my mold and try new things. Chicken, sausage, onions, mushrooms, barbeque, cheeses, stuffed, smoked, and seared… The possibilities are endless and Lord knows, I've yet to meet a burger I didn't love. There's something about the fresh ground meat cooked to perfection with the combination of bun and other deliciousness (or sometimes naked and cold leftover from yesterday) that simply makes my mouth water.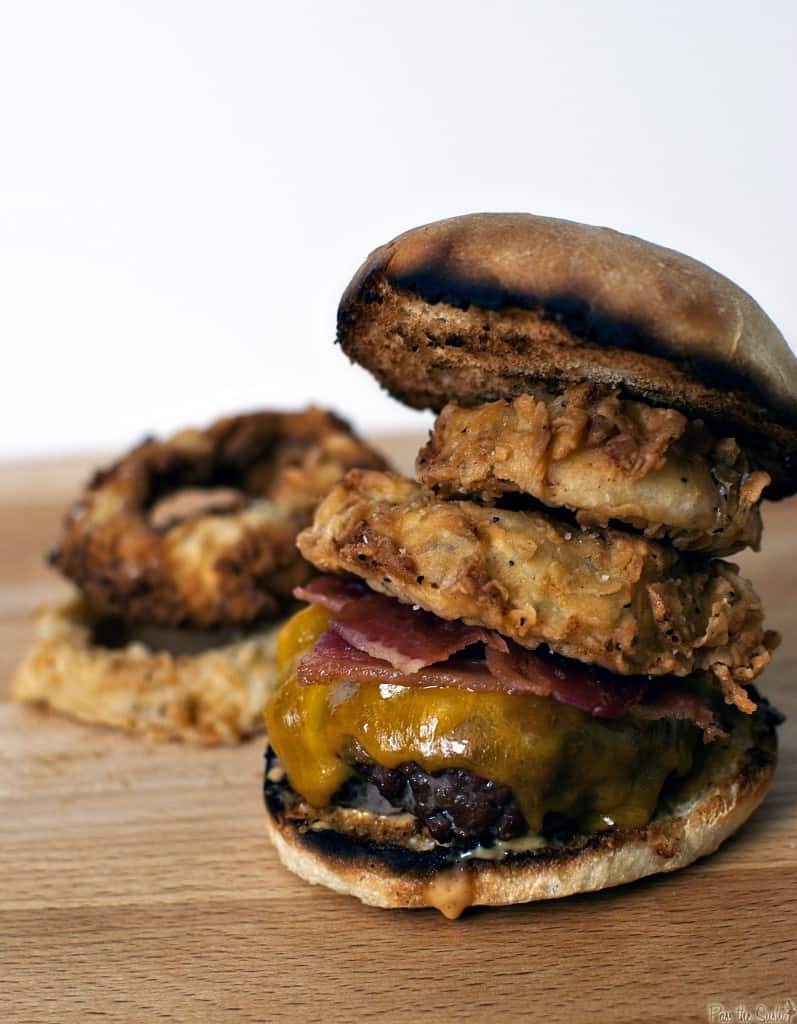 To keep up with #manfoodweek and our Summer Grilling season check out this burger and

Beef Burgers with Crunchy Sour Cream Onions

From Everyday with Rachael Ray June/July 2011

Ingredients:

For the Sour Cream Onion Rings:

Vegetable Oil for Frying
1 1/2 cups buttermilk
1/2 cup sour cream
1 yellow onion, cut into 1 inch thick slices and separated into rings
1 1/2 cups flour
1/4 cup finely chopped chives or scallion greens
Salt and coarse black pepper

For the Burgers:

(I used my own ground mix of sirloin, brisket, and chuck marinated with thyme and Worcestershire)

2 lbs course ground sirloin beef
1/4 cup Worcestershire sauce
Salt and coarse black pepper
EVOO, for drizzling
Brioche Rolls or other burger rolls of choice
Chopped crisp lettuce, such as iceberg or romaine heart

For the Red Ranch Dressing:

(I used a chipotle spread  and omitted the ranch)

1/2 cup buttermilk
1/2 cup sour cream
1/4 cup organic or low-sodium ketchup
1 large clove garlic, grated or pasted
3 -4 tbsp, finely chopped mixed fresh herbs, such as chives and parsley
1 tbsp fresh lemon juice
Salt and coarse black pepper
Hot sauce, to taste

Preparation:

Heat a few inches of vegetable oil in a pot over medium-high heat. Combine 1 1/2 cups buttermilk and 1/2 cup sour cream in a bowl and add the onion rings; soak for a few minutes. On a plate, toss the flour with the chives; season generously with salt and pepper. Double-dip the onion rings in the liquid and the flour. Fry a few rings at a time in the hot oil, turning once, until deep golden brown, about 4 minutes. Transfer to a rack to cool.

Combine the beef, Worcestershire sauce, lots of pepper and a little salt. Form 4 large or 12 slider sized patties and coat with EVOO. Heat a large skillet or griddle over medium-high heat, add the burger and cook, turning once, for 8 to 10 minutes for big burger, 4 to 6 minutes for sliders.**

While the burgers cook, make the dressing. In a small bowl, combine 1/2 cup each buttermilk and sour cream, the ketchup and garlic, herbs, and lemon juice; season with salt, pepper and hot sauce to taste. Layer the rolls with the burgers, ranch dressing, lettuce and onion rings.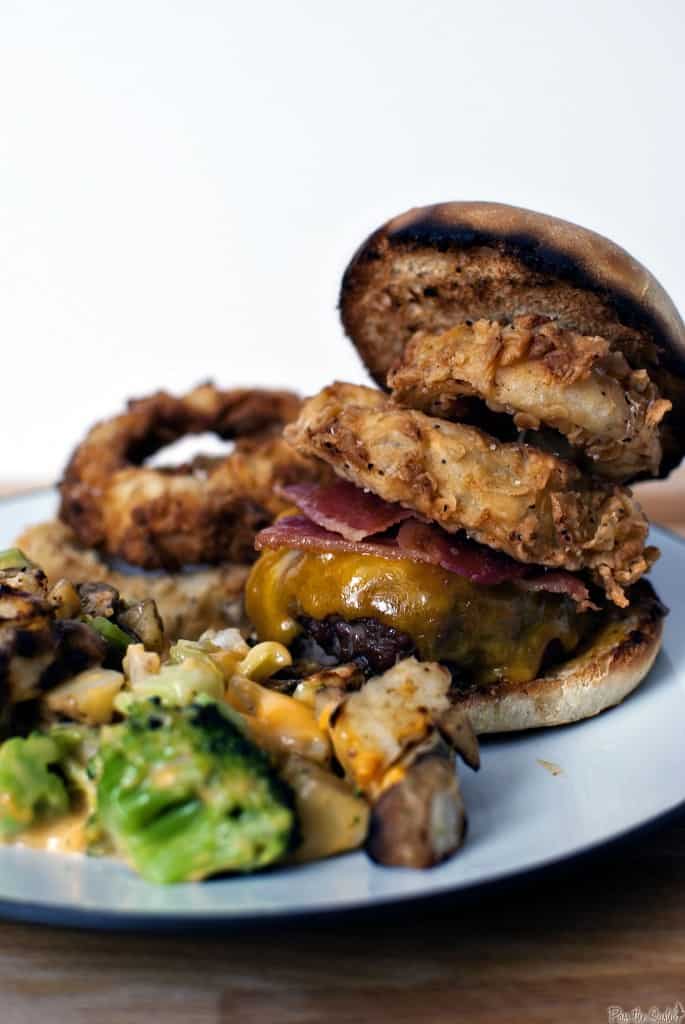 **I grilled these over a medium heat on my gas grill because I love any excuse to fire that bad boy up.