These are seriously easy no-fail Peach Shortcakes that make use of fresh, seasonal product and come together super fast. Exactly what you need for a sweet summer dessert.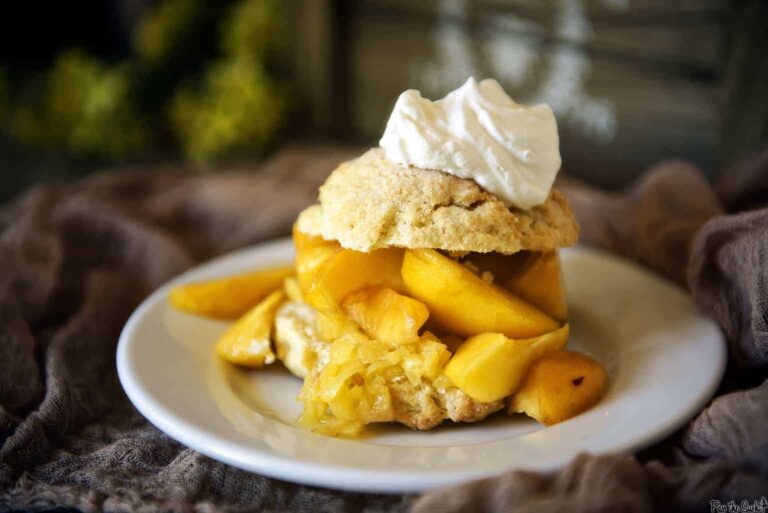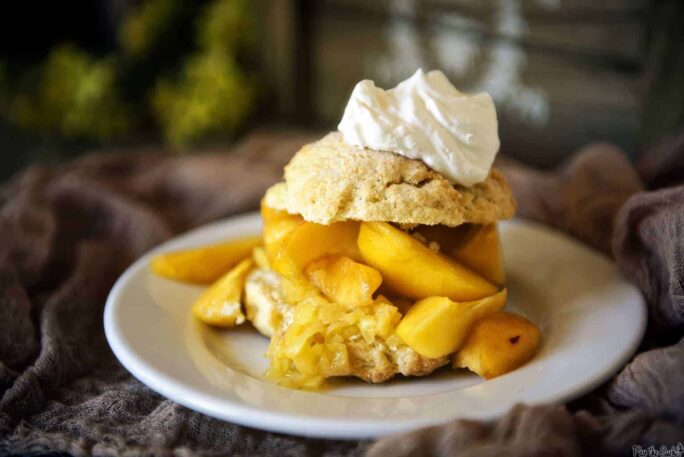 It's fruit season and bike season and beach season and just all the kinds of things that make me smile from ear to ear. The other day at the shop, I had on the Tour. A co-worker commented that he didn't like cycling because you couldn't root for anyone. That all the cycling heroes were drug users. He said the only person he could root for, was the guy coming in last. And this made me sad. I have spent hours on my bike. I have been broken and bruised. I have invested way more money than I thought possible. I own creams for my BUTT. I get better every single time I ride. No, I am not ever going to compete at the level of the Tour, but I don't do drugs to advance myself either.
I got to thinking about my friends. The group of people I get to ride with. The men and women that have taught me what it means to suffer. I thought about how much I idolize their crazy competitive skills. I thought about how slow they make me feel and how I am always going to be chasing them, smiling from ear to ear no matter how much it hurts.
And then I got to brag.  I told my co-worker if he wanted to root for someone, root for us. Root for my friend who leaves on Thursday for an epic bike ride across the Alps who pushes himself harder than 99% of people out there all day every day. Root for the chicks who have bad knees and get back on and rough it out. Root for the guys who don't quit. The ones who train for hours every week. The local heroes that inspire and push one another. Root for the community that is bikes, and running, and anything positive that builds up its own peers and competition. They are everywhere around you. And I am one of them.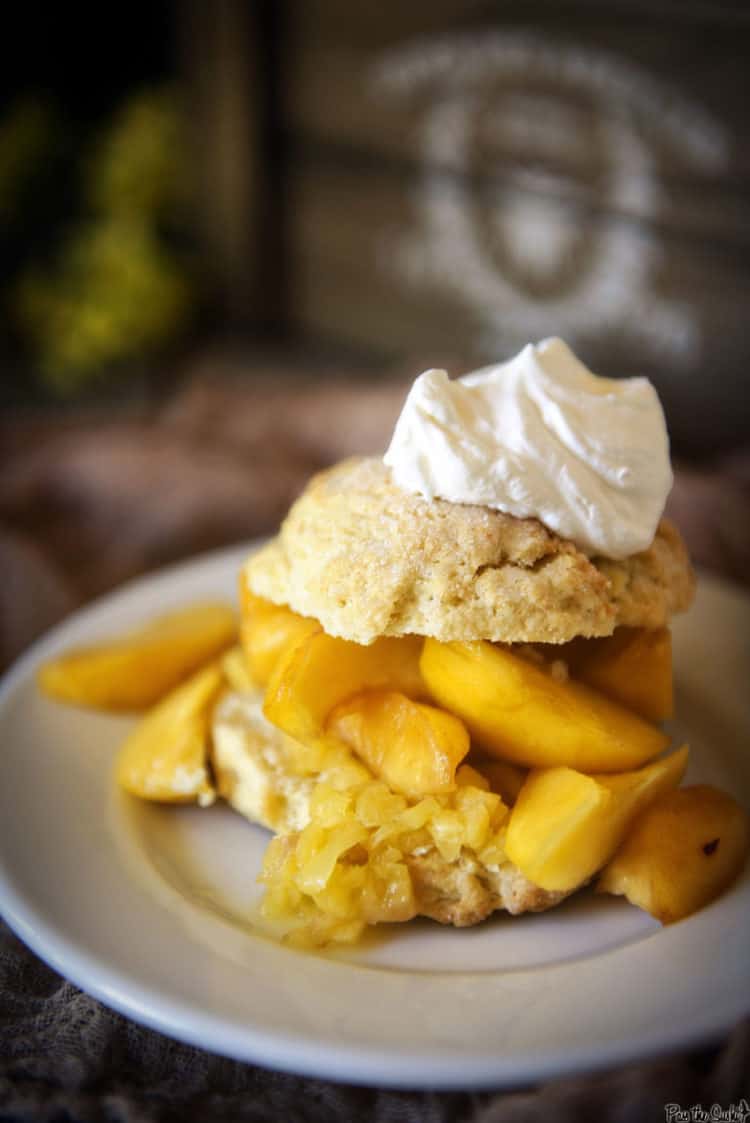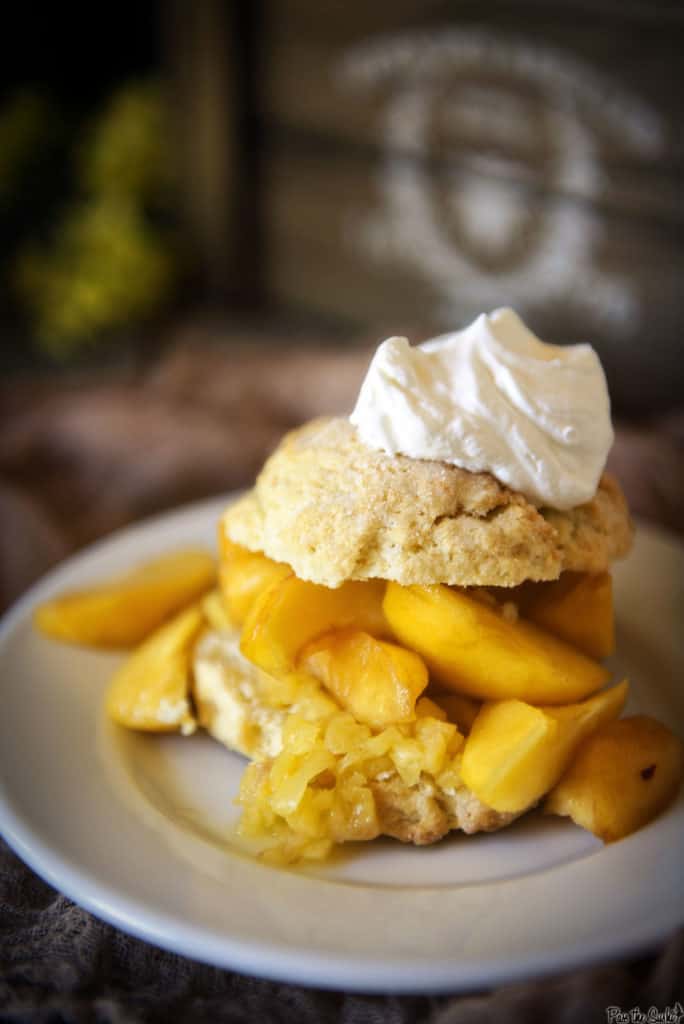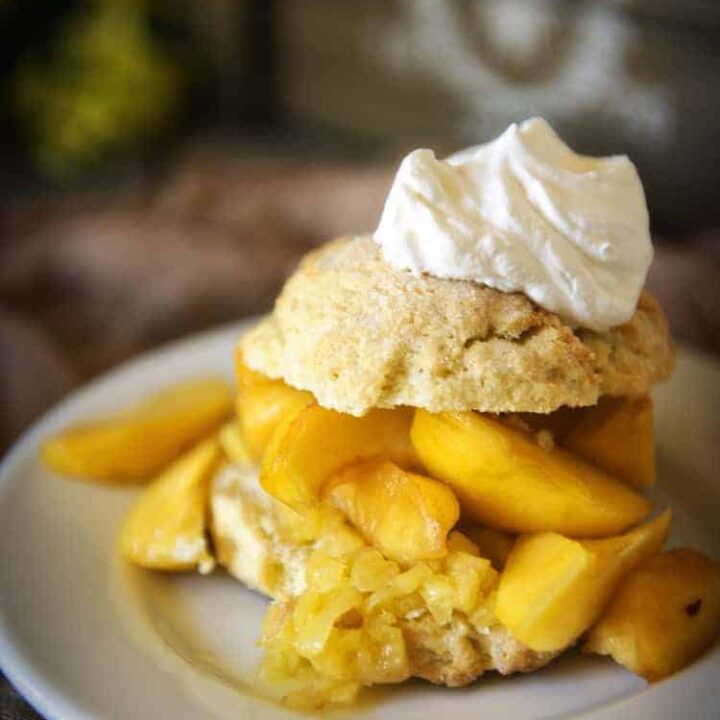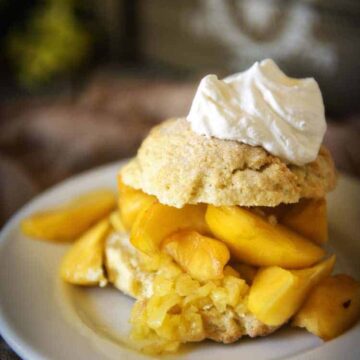 Ingredients
For the Fruit Filling
2

lbs

peaches

-

peeled, pitted, and sliced into wedges

6

tbs

sugar

-

divided

2

tbs

peach schnapps
For the Biscuits
2

cups

flour

2

teas baking powder

2

tbs

sugar

3/4

teas salt

2/3

cup

cold buttermilk

1

egg

8

tbs

unsalted butter

-

melted and cooled
For the Whipped Cream
1/2

cup

heavy cream

1

tbs

sugar

1/2

teas vanilla
Instructions
For those peaches
Toss about 3/4ths of the peaches with 4 tbs sugar in a large bowl. Let the peaches mascerate for about 30 minutes. In a microwave safe bowl, toss the remainging peaches with the schnapps and remaining sugar. Heat for 1 to 1 1/2 minutes, until bubbly. Put into your food processor and pulse three or 4 times to 'mash'.
For the biscuits
Preheat the oven to 475 degrees F. Line a baking sheet with parchment paper and set aside.

Whisk flour, baking powder, 1 tbs sguar and salt rofether. In another bowl, whisk the buttermilk and egg. Add the butter and stir until clumps for.

Make a well in the center flour mixture and pour the buttermilk mixture in. Mix with a wooden spoon until everything is moistened and batter comes together.

Spoon 1/3 cup dollops onto the prepared baking sheet about 1 inch appart from one another making 6 total biscuits. Sprinkle with a heavy dose of the remaining sugar. Bake about 15 minutes, until tops are crisp. Allow the biscuits to cool on a wire rack.

When ready to serve, whip the heavy cream, sugar, and vanilla on low for 30 seconds before increasing speed to high for about 30 seconds longer, when it has doubled in volume and could almost make soft peaks.

Split the biscuits and spoon the pureed peaches over each. Top with the peach slices and biscuit tops. Dollop whipped cream over each and enjoy some summer freshness.
Notes
Cook's Illustrated Summer Entertaining 2011
Nutritional informations provided as a courtesy and is only an approximatation. Values will changes based on ingredients used.
⭐ Tried this recipe? Rate it ⭐
Help out the next person and give it a star rating below!