The Baked cookbook brownies recipe will produce a chewy, rich, chocolaty brownie that your chocolate loving sweet tooth will love!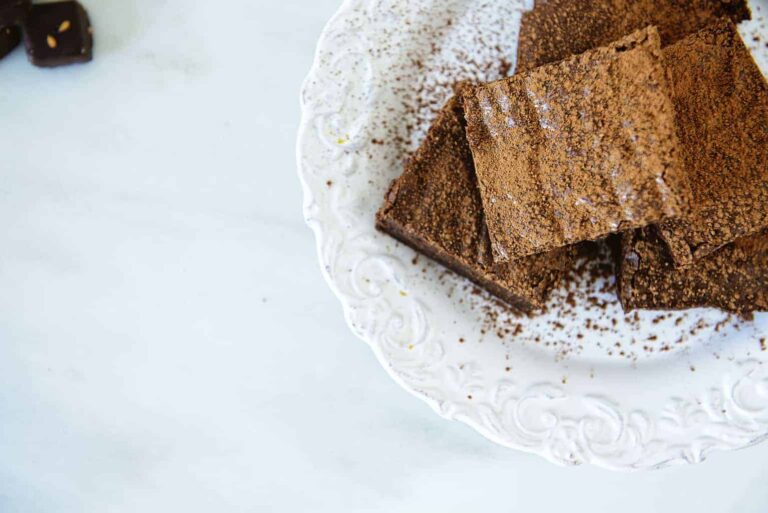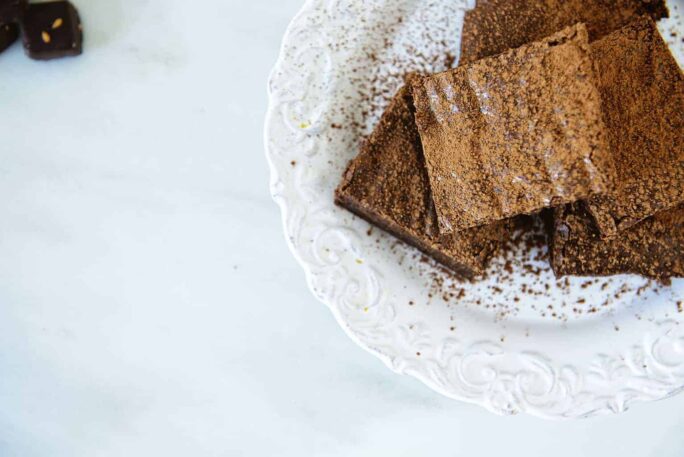 I believe in buying butter in bulk. And unsalted butter at that. Without my bulk purchases of butter, today would have been an epic fail. Or at least a two trips to the store kinda day, and that usually makes me cranky.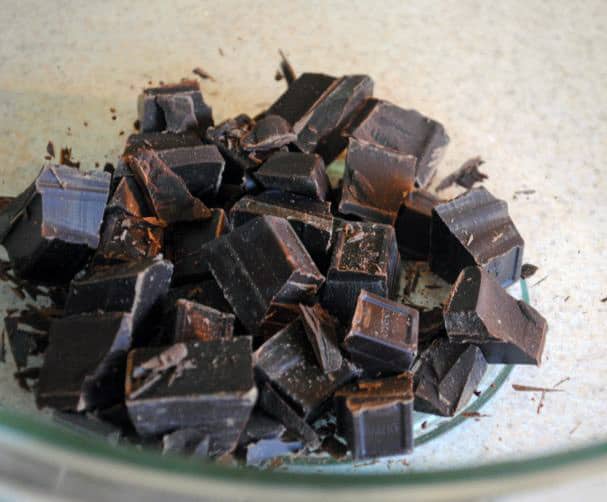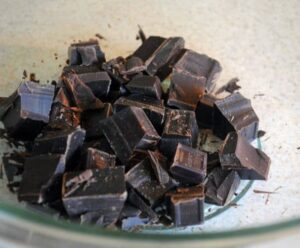 The other day I was finally flipping through Baked and my jaw dropped. Never before have I wanted to cook everything in a book. Page for page though, Baked had me wanting to, well, bake.
I don't even like fruit, but that didn't stop me from wanting to bake their scones and tarts. I am making a vow to myself to bake everything in this book. It is eloquently laid out, beautiful colors, sharp photography and very well written. If only I had the $$ to go out and buy all the ingredients and tools, I may not come out of the kitchen til every page was smeared with butter and crumbs.
Today I happened to have the time (and minimum ingredients needed) to make the Baked cookbook brownies… Well, sort of. I did not use espresso powder (because I don't care for coffee like flavored anything) and my local market was completely out of any baking chocolate over 54%…. Seriously? Everything else was stocked knee deep, but no dark baking chocolate? Wtf?
These Baked cookbook brownies are really good!

Ingredients

1 1/4

cups

all-purpose flour

1

teaspoon

salt

2

tablespoons

dark unsweetened cocoa powder

11

ounces

dark chocolate

-

60 to 72% cacao, coarsely chopped

1

cup

2 sticks unsalted butter

-

cut into 1-inch pieces

1

teaspoon

instant espresso powder

1 1/2

cups

granulated sugar

1/2

cup

firmly packed light brown sugar

5

large eggs

-

at room temperature

2

teaspoons

pure vanilla extract

Instructions

Preheat the oven to 350 degrees F. Butter the sides and bottom of a 9 x 13 glass or light-colored metal baking pan.

In a medium bowl, whisk the flour, salt and cocoa powder.

Put the chocolate, butter, and instant espresso powder in a large bowl and set it over a saucepan of simmering water, stirring occasionally, until the chocolate and butter are completely melted and smooth. Turn off the heat, but keep the bowl over the water and add the sugars. Whisk until completely combined, then remove the bowl from the pan. The mixture should be room temperature. Add 3 eggs to the chocolate mixture and whisk until combined. Add the remaining eggs and whisk until combined. Add the vanilla and stir until combined. Do not overbeat the batter at this stage or your brownies will be cakey.

Sprinkle the flour mixture over the chocolate mixture. Using a spatula (not a whisk), fold the flour mixture into the chocolate until just a bit of the flour mixture is visible.

Pour the batter into the prepared pan and smooth the top. Bake in the center of the oven for 30 minutes, rotating the pan halfway through the baking time, until a toothpick inserted into the center of the brownies comes out with a few moist crumbs sticking to it. Let the brownies cool completely, then cut them into squares and serve. Tightly covered with plastic wrap, the brownies keep at room temperature for up to 3 days.

Nutritional informations provided as a courtesy and is only an approximatation. Values will changes based on ingredients used.

⭐ Tried this recipe? Rate it ⭐

Help out the next person and give it a star rating below!
These weren't the best brownies in the world, but they were pretty darned good. I definitely think a brownie needs walnuts and I am not sure why I chose to omit them from this batch. The crunch really does add something. The Baked cookbook brownies recipe is a good one, but there's still something about my dad's classic Hershey's brownie recipe that is truly the best brownie.