Pita rolls are the perfect homemade bread to comfort you when life gets a little crazy. Warmed up and slathered with butter, there's not much better!

Have I mentioned that I welcome craziness into my life? I could go into a list of reasons why this is oh so very true, but instead I'll just tell you what's happening this week at the ranch.
I'm dog sitting.
That's right, I decided Handsome's 70 pound, attention-hogging mutt and my two cats weren't enough. I volunteered us to watch a very energetic rottweiler. Golda is a very excited 2 year old, 90 pound gorgeous pup, and she's going to destroy my house. Not at all on purpose, just based on the laws of physics – an object in motion and all. All of this is new to her, so I'm sure it will level out in a few days but right now…. omg. What was I thinking?
As I type this, Handsome is doing a happy dance somewhere, his point proven that our house would be unable to handle two large dogs. There… happy? :p
Don't get me wrong – I'm loving having her, and would not have wanted her owner to have to board her for a week. It's just an adjustment period and I'm using this blog space to vent. Golda really is adorable and I'm hoping her burst of energy peps up Marble a bit.
On to the homemade pita rolls!
A very sweet reader sent me an email with three bread recipes that I have been dying to make. I finally got around to one of them and promise to make the others very soon. Renee said she uses these homemade pita rolls for sandwiches and boy was she right! These made the best sandwich rolls. I loved opening the container every day to make my lunch (and even took a bunch in for the boys at work).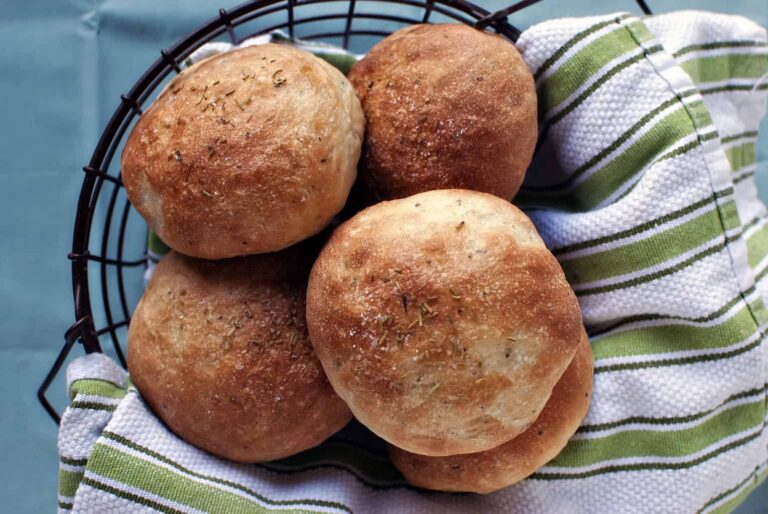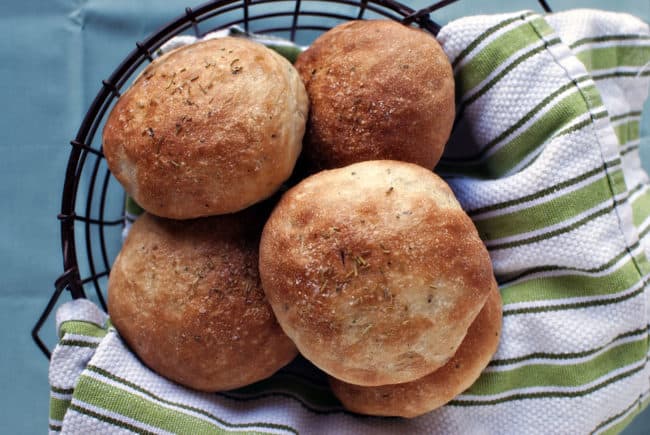 Pita Rolls
From Renee, a PtS Reader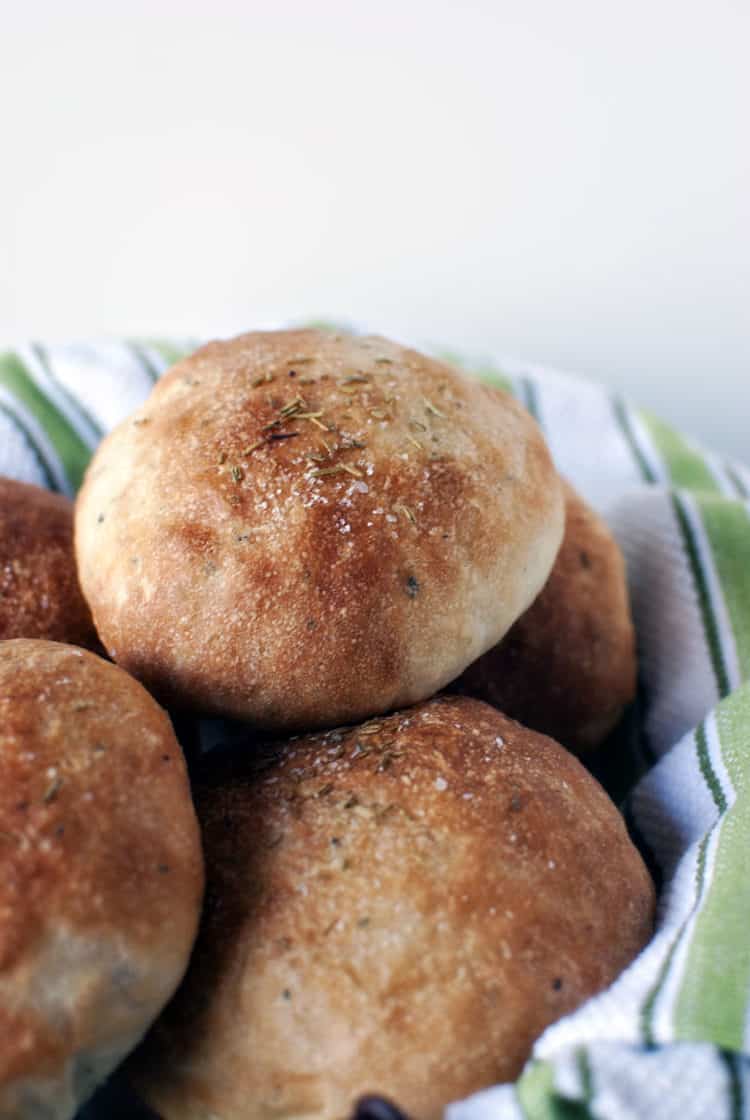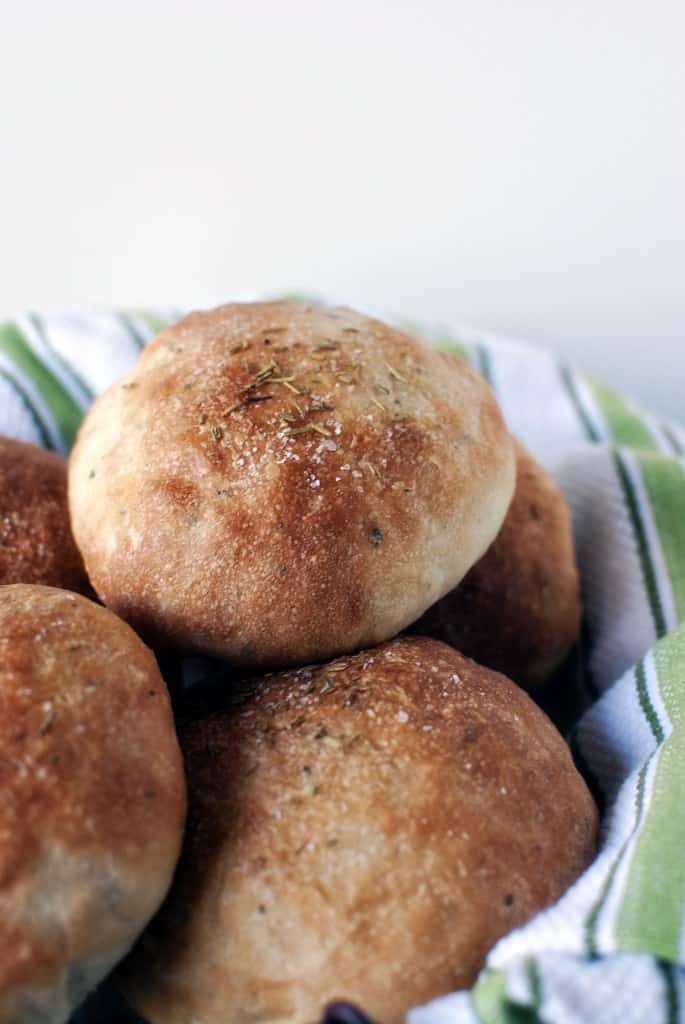 Ingredients:
1 1/4 cups warm water ( 110 degrees F)
3 Tlbs Olive oil
2 Tlbs sugar
1tsp salt
3 cups of bread flour
2 tsp yeast ( Fleichmanns bread machine yeast in a jar!!  No little packets!*)
3 tbs rosemary, parsley, oregano, basic mixed together
3 tbs olive oil
Coarse salt and rosemary to sprinkle on top
Preparation:
Grease a large bowl.
Combine water, olive oil, sugar, salt bread flour and yeast in the bowl of a stand mixer and mix on low until dough comes together. Turn mixer to medium and let run for 5 minutes. Pour dough into prepared bowl, cover, and let rise until doubled in size.
Turn dough out onto a lightly floured surface and divide into half with a dough scraper. Divide each half into 4 round balls. Place on parchment lined pans sprinkled with cornmeal.Let rise again 45 minutes.
Preheat oven and baking stone to 500 degrees (if using a baking stone, move rack to lower position). Bake batches for 6 minutes at a time.  A light golden color produces the best roll, slightly darker golden brown isn't as enjoyable.
Renee also recommended letting these pita rolls rise on her dryer – and I have to admit – that's a pretty awesome idea! My kitchen is always cold and drafty so I am going to have to try it!
Thanks for sharing Renee. I can't wait to try the others. 🙂