Everyone needs a go-to classic chocolate chip cookies recipe and this one is it. Luckily, chocolate chip cookies are tasty any time of the year… even for Christmas in July.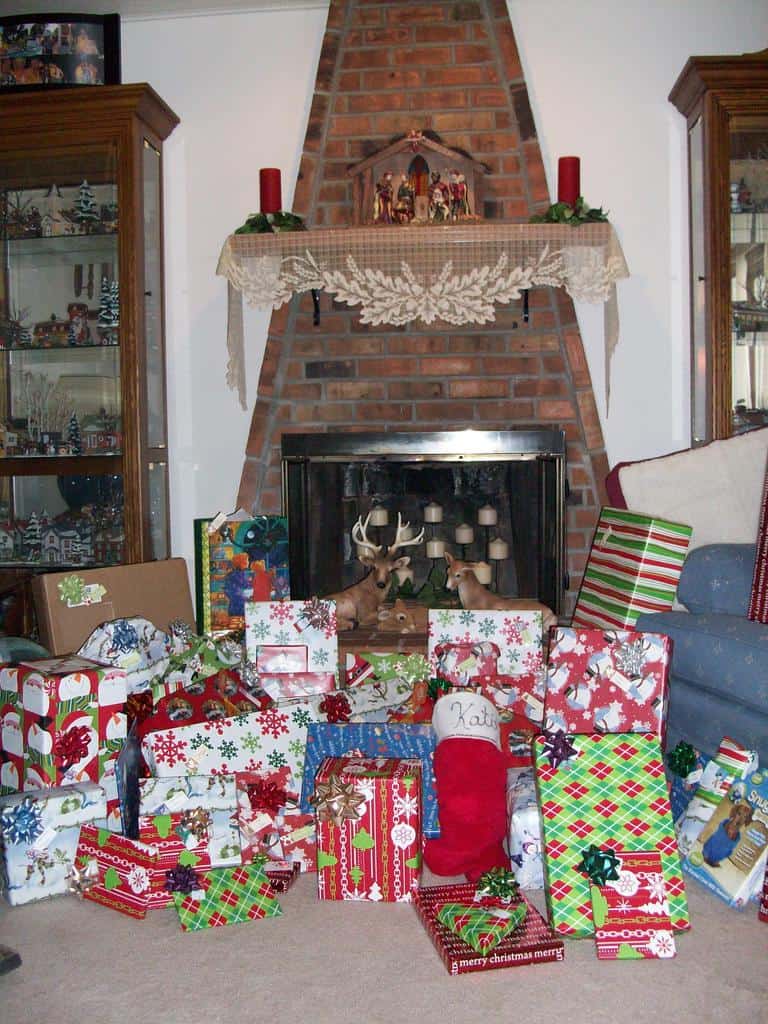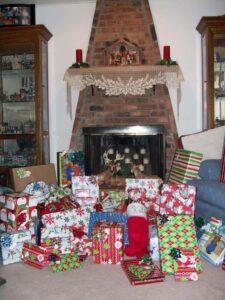 Apparently summer is half over and that means stores are filling their shelves with Autumn decorations, school supplies and early Christmas bargains…. Really? Because my calendar says Summer doesn't end until late September and the heat isn't going to break until October 31st and which point – yes – it will be winter.
I get that the kids go back to school soon and maybe that is the unofficial end to summer, but Christmas deals? WTF? I read a report yesterday that major stores like Target and Best Buy will be advertising Christmas in July to help "loosen some purse strings." Sure enough, this morning Amazon started their Gold Box deal of the day which is normally reserved for Black Friday through the holidays.
Don't get me wrong, I am fanatical about Christmas, but if it's Christmas in your face all year long, it wont be as special when you wake up on that crisp December morning. Nothing any store can do will take that feeling away from me. For now, I'll put my blinders on and get back in the kitchen to bake some chocolate chip cookies. The real Christmas cookie baking season doesn't kick off for a while yet.
Inspired by Christmas in July:
Classic Chocolate Chip Cookies
from the pages of the Baked cookbook
Ingredients:
2 1/4 cup all-purpose flour
1 teas salt
1 teas baking soda
1 cup (2 sticks) unsalted butter, soft but cold
1 cup firmly packed dark brown sugar
1/2 granulated sugar
2 large eggs
2 teas pure vanilla extract
2 2/3 cups (16 oz) semisweet chocolate chips
Preparation:
In a large bowl, which the flour, salt, and baking soda together and set aside.
In the bowl of an electric mixer fitter with the paddle attachment, beat the butter and sugars together until smooth and creamy. Scrape down the bowl and add the eggs one at a time, beating until each is incorporated. The mixture will look light and fluffy. Add the vanilla and beat for 5 seconds.
Add half of the flour mixture and mix for 15 seconds. Add the remaining flour mixture and beat until just incorporated.
Using a spatula or wooden spoon, fold in the chocolate chips.
Cover the bowl tightly and put in the refrigerator for 6 hours.
Preheat the oven to 375 degrees F. Line two baking sheets with parchment paper.
Use an ice cream scoop with a release mechanism to scoop out dough in 2-tablespoon-size balls. Use your hands to shape the dough into perfect balls and place them on the prepared baking sheets, about 1 inch apart. Bake for 12 to 15 minutes, rotating the pans once during the cooking time, until the edges of the cookies are golden brown and the tops just start to darken.
Remove the pan from the oven and cool on a wire rack for 5 minutes. Use a spatula to transfer the individual cookies to the rack to cool completely (although they are delicious warm).
The cookies can be stored in an airtight container for up to 3 days.
** Note from the book **
You can leave the dough tightly covered, in your refrigerator for up to 5 days and bake it off in small batches so you can have warm, fresh-from-the-oven cookies and time you like.
In case you haven't heard, a classic chocolate chip cookies recipe requires that the cookies be consumed with a glass of milk.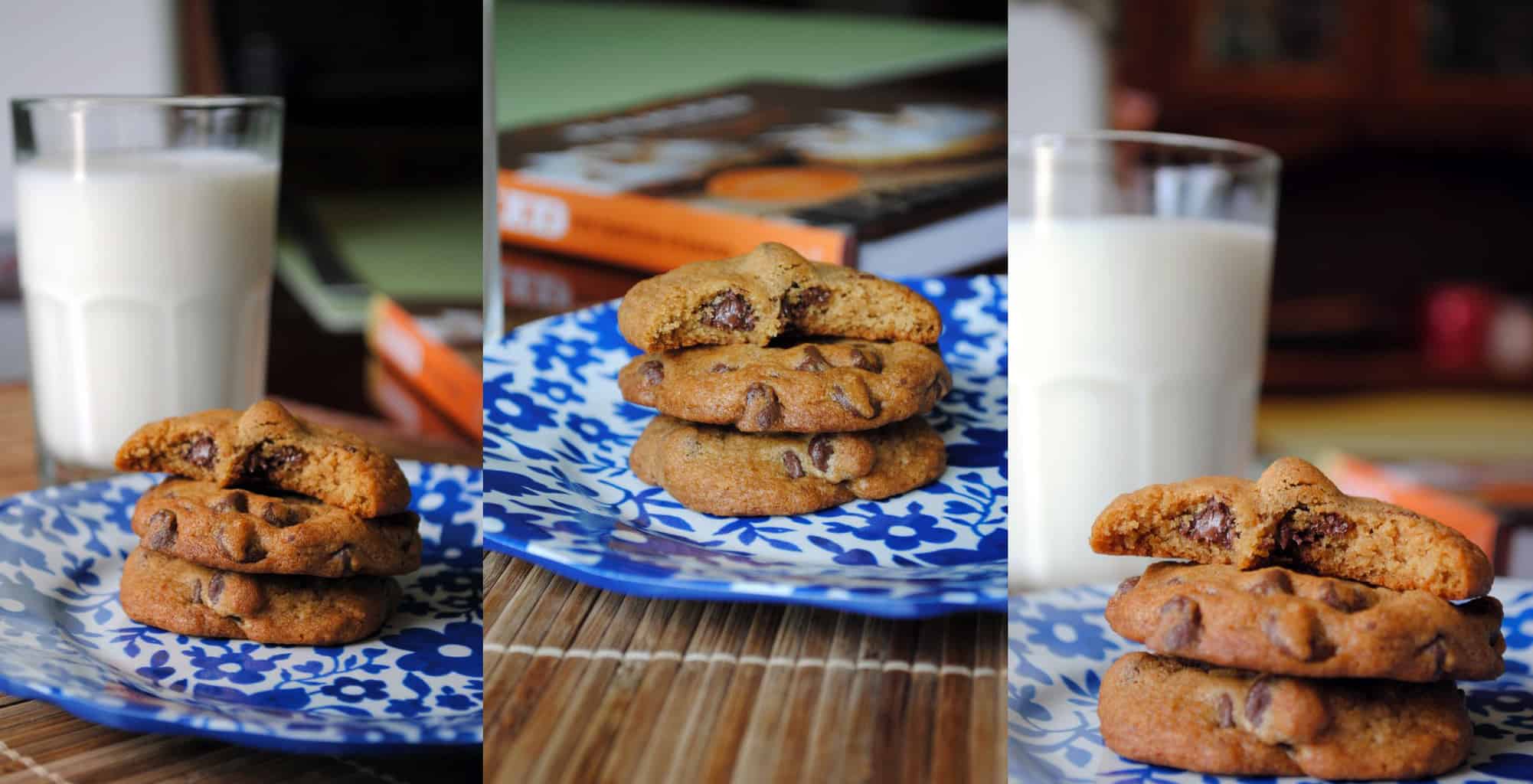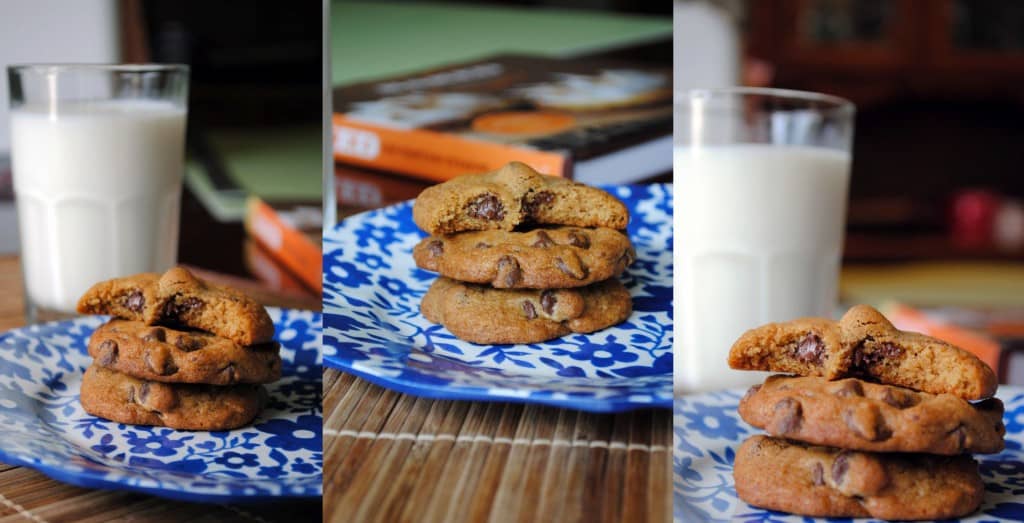 Besides the occasional gift here and there, what do you guys think? Christmas in July a commercial win for the holiday season or epic fail and attempt to make us all Burger Mister Mister Burgers?