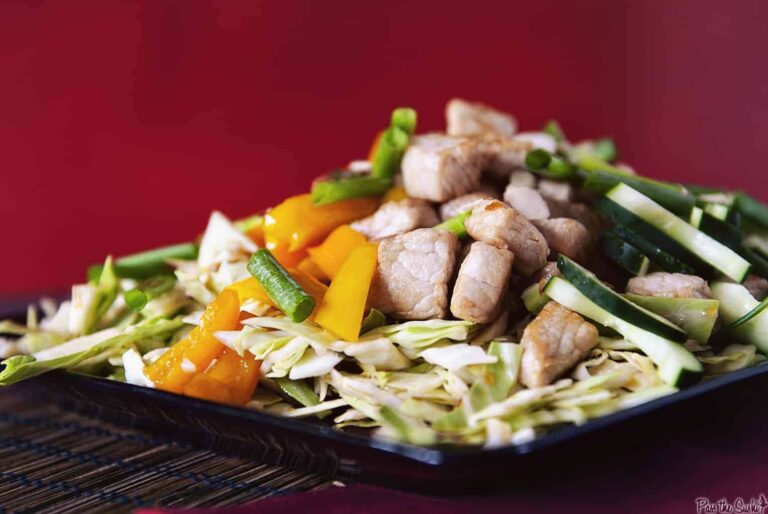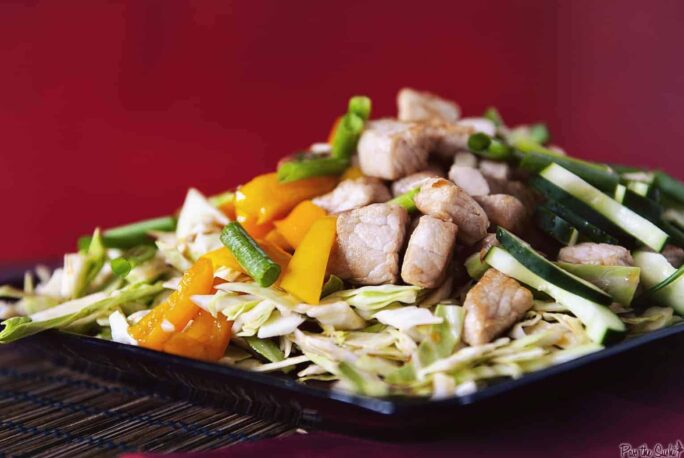 It's not Monday – and I am desperately trying to stick to the salad theme until next week when Summer officially hits but there was a lot going on this week. So instead of having you time travel back to Monday when we are so close to the weekend, just bare with. ;D The next few weeks aren't showing any signs of slowing down either. Let's see if I can magically pull something off before next Monday for ya. In the meantime, I'm considering signing myself up for summer camp and just playing with glue sticks and dried macaroni for a while. Maybe kids are on to something. 
Asian Pork and Cabbage Salad. I thought for SURE this would be a win in my house. Handsome loves stir fry. This is a stir fry… with extra cabbage. His picky booty even likes cabbage. Yeah, he's going to love this.
Nope.
Hated it. 
Why? Because it wasn't a stir fry. It was a salad. 
… Yes, but it was a salad that I served with rice that tasted just like a stir fry that had some extra cabbage.
But it was a salad.
….. Some days you can't win.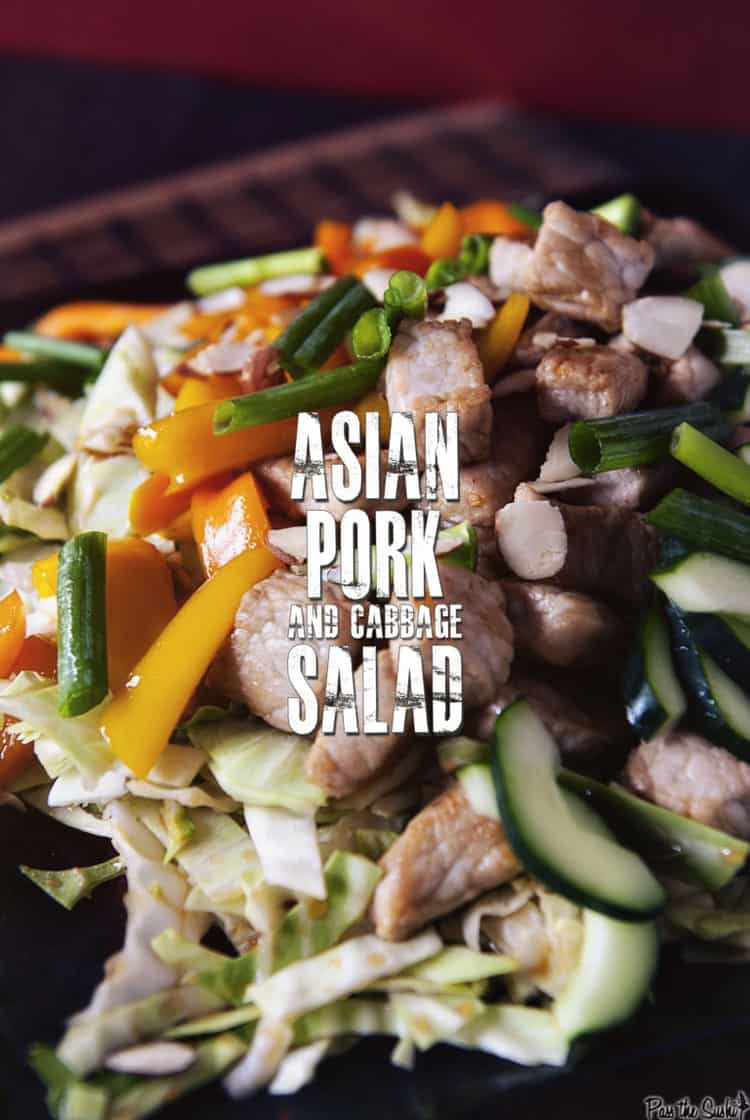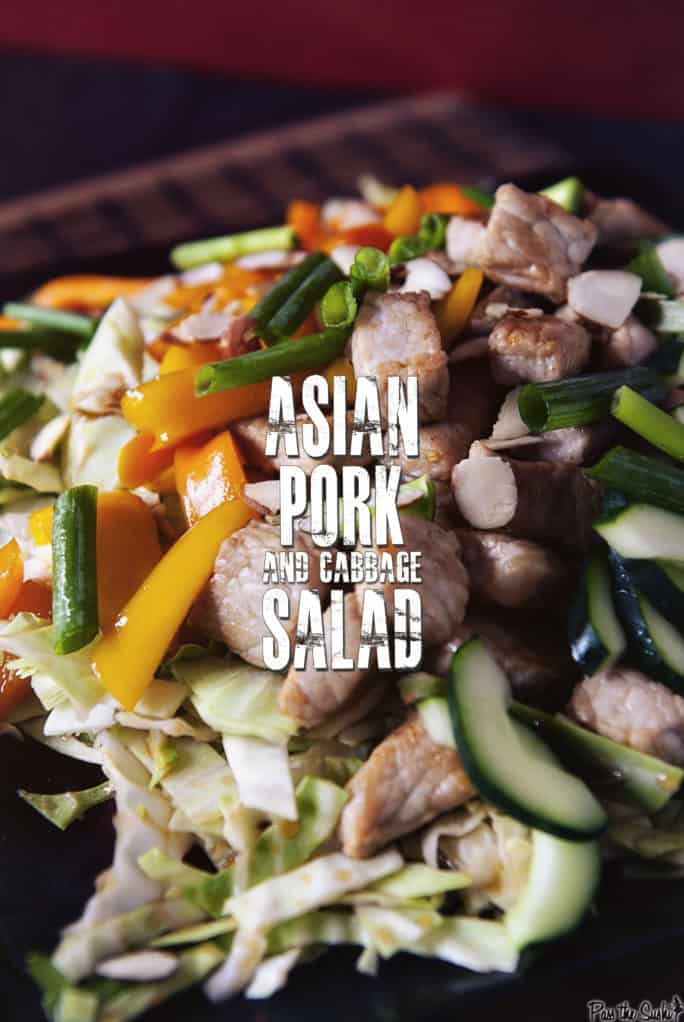 Asian Pork and Cabbage Salad
from Diabetic Living
Ingredients:
1/4 cup  apricot preserves
2 tbs reduced-sodium soy sauce
2 tbs rice vinegar
1 tbs toasted sesame oil
1 clove garlic, minced
12 oz boneless pork loin chops, cut into bite-size pieces
1 medium red or yellow sweet pepper, cut into thin strips
6 cups napa cabbage, finely chopped
1 cup cucumber, diced
4 scallions, diced into 1-inch chunks
1/4 cup slivered almonds, toasted
Preparation:
In a jar, combine the apricot preserves, soy sauce, vinegar, toasted sesame oil, and garlic. Put the lid on and shake until the preserves are well mixed. Set aside.
Meanwhile, heat a wok or large skillet over medium high heat. Coat the pan with cooking spray or a dash of canola oil and add the pork. (It should sizzle immediately – hot wok people!). Cook for two minutes, turning as needed. Add the peppers and cook for 3 minutes longer, stirring to make sure to brown all sides. Stir in 1/4 of the dressing and coat. Remove from heat.
In a large bowl, toss the cabbage with the remaining dressing. Layer the pork, sweet peppers, cucumbers, and scallions on top. Sprinkle with almonds and serve.
Look ma! Cucumbers. It's their first appearance ever on PtS.