I have an uncle who considers peanut butter its own food group. I don't remember a time that there hasn't been the option of peanut butter and crackers at his house, which can really hit the spot sometimes. So the other day for my uncles birthday, I made him these peanut butter squares that I had seen a while ago.  Let me just say, these are everything I want in a dessert. Little bite of heaven. To top it off, they were really easy (coming together quickly, with only a few ingredients).
Peanut Butter Squares
Tate's Bake Shop Cookbook Seen on Fake Ginger
Ingredients:
3/4 cup firmly packed dark or light brown sugar
3 cups powdered sugar
1/2 cup salted butter, softened
2 cups smooth peanut butter
2 cups semisweet chocolate chips
1 tablespoon salted butter
Preparation:
In a large bowl, combine the brown sugar, powdered sugar, butter, and peanut butter, and beat them with an electric mixer until they are smooth and well blended. Pat into an ungreased 15 1/2 x 10 1/2 x 1-inch pan. Roll the mixture flat on top with a rolling pin.
Melt the chocolate chips and butter on top of a double boiler or in the microwave. Spread the chocolate mixture over the peanut butter mixture and cut into squares while the chocolate is still warm and soft.
Chill the mixture for about 15 minutes and remove the squares from the pan.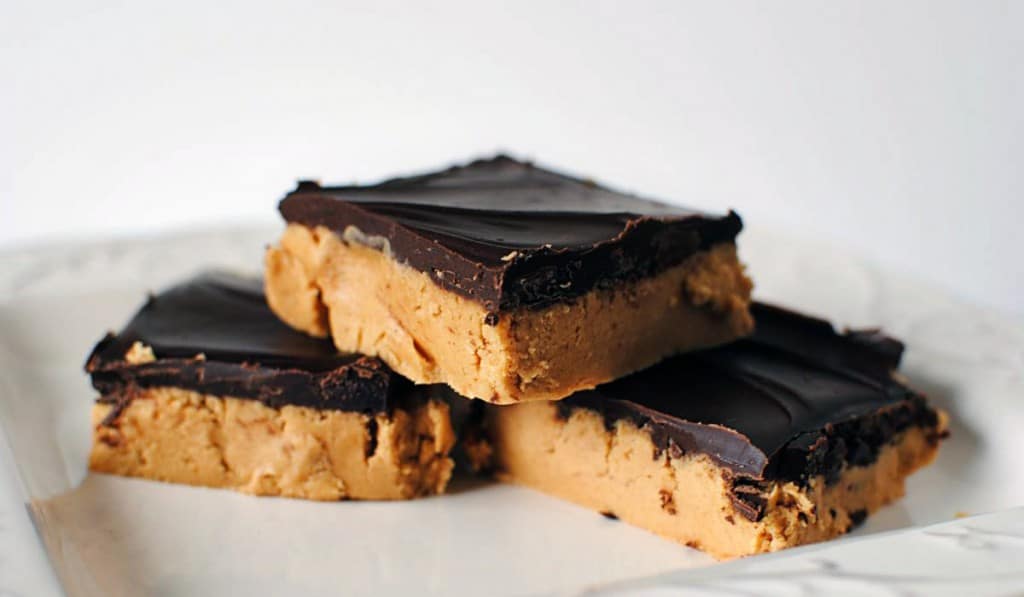 So whose in the mood for free swag?It's Pass the Sushi's first giveaway!
(unless you count all the food I give away at the shop from time to time…)

This is my first time giving something away here on Pass the Sushi, but I hope to be able to offer this more often in the upcoming year.
Today's giveaway is a Pretty in Plaid Apron from my shop on etsy, Frosting and Lace.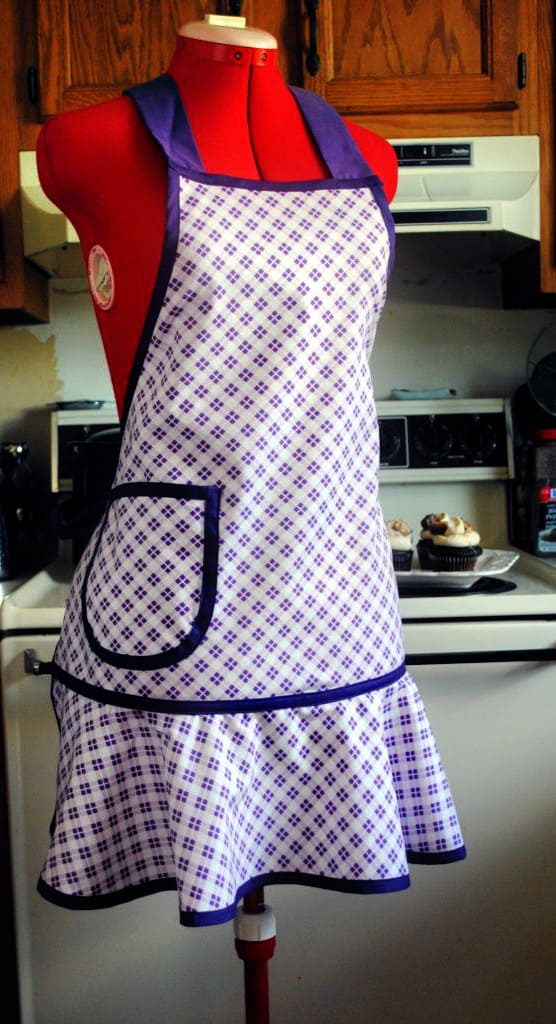 Be a charm school knockout with this retro hostess apron!

The print is a violet plaid with dark violet trim and straps. The size is adjustable with 35" straps at the waist, 20 1/2″ straps at the neck and will fit most from small to average. From top to bottom the length is 27″ and the width at the waist is 26″ not including the straps.

Frosting and Lace hostess aprons are 100% cotton.
How to Win?
Enter by leaving a comment here at Pass the Sushi telling me what your favorite quick dessert is. Please make sure to leave your email address.
Entries are accepted until 9PM EST Sunday January 9th.
Winner will be picked at random (probably by random.org if I can figure it out) and announced on Monday, January 10th.