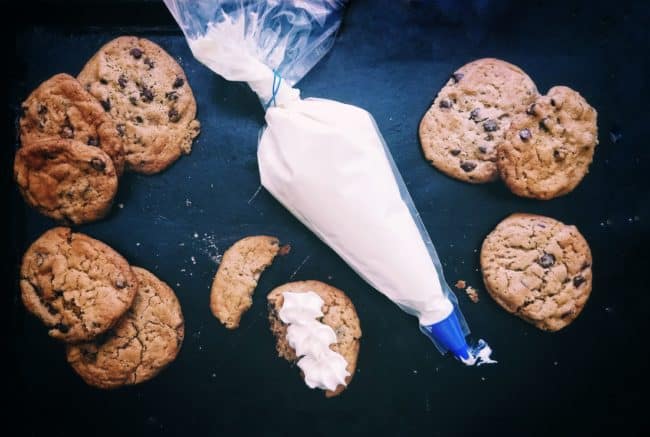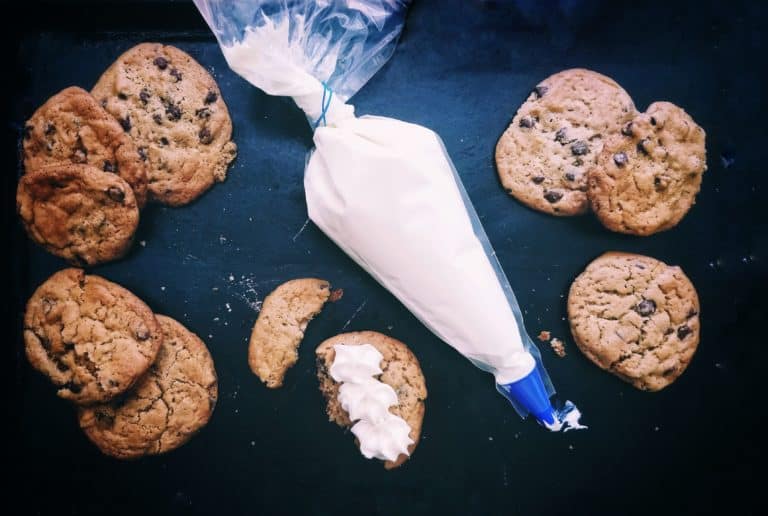 This is a sponsored conversation written by me on behalf of Pillsbury™. The opinions and text are all mine.
Let's face it, somewhere along the line, life sped up. Like really really sped up. I feel like I blinked and summer was already waning to the chill of fall. I was told once, this has to do with age – once you get a few circles around the sun behind ya, things start to speed up due to science and scale and what not. I think that may be, or really, it's just our never ending to do list pulling us in all of the directions except the ones that force us to slow down.
This summer has had me bouncing all over the country, and now that I am officially 'location independent' and on the road full time, finding my zen in the kitchen, a place that used to slow things down and remind me what was important, has been few and far, far, far in between.
But the few moments I have had require me to turn on some slow blues, pour an adult glass of joy and get back to the basics.
As much as I take joy in rolling out a perfect dough, baking pastries from scratch, and smoking ribs for hours and hours on end to finger licking goodness, I am not above quick fixes in my day to day indulgence. Especially when life is running full throttle on high speed.
Luckily, I just discovered these new Pillsbury™ Filled Pastry Bags at a Meijer, in the baking, aisle while I was passing through. They come in Vanilla, Chocolate, and Cream Cheese (I know, Cream Cheese Icing portable and ready to go!) flavors brought out the kid in me. Like when Mom used to split a roll of cookie dough between us for happiness, these were going to work to spruce up my quick baked goods in a similar fashion of pure childlike joy. Or maybe, I'd just end up squirting a bit out onto a spoon and enjoying it one piped little pillow at a time.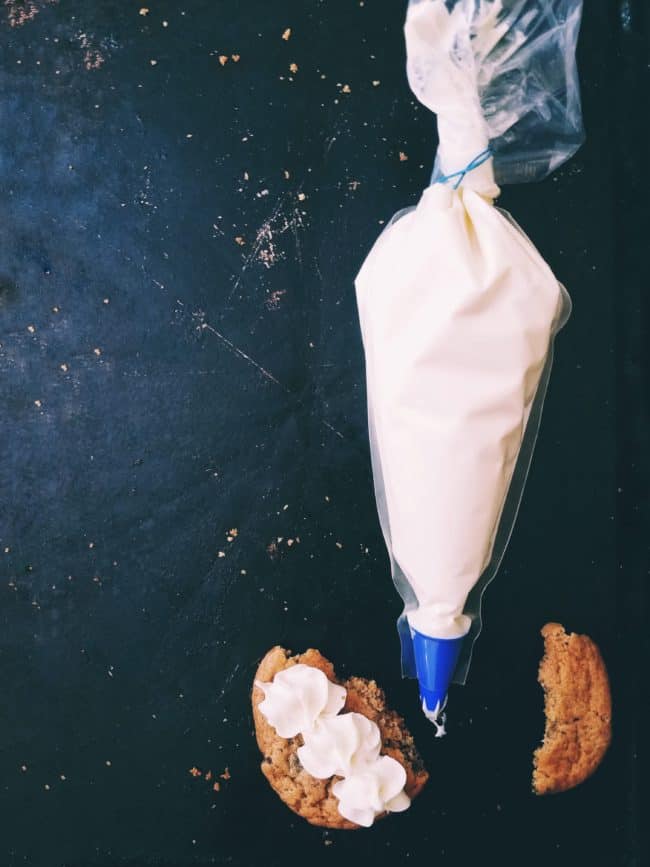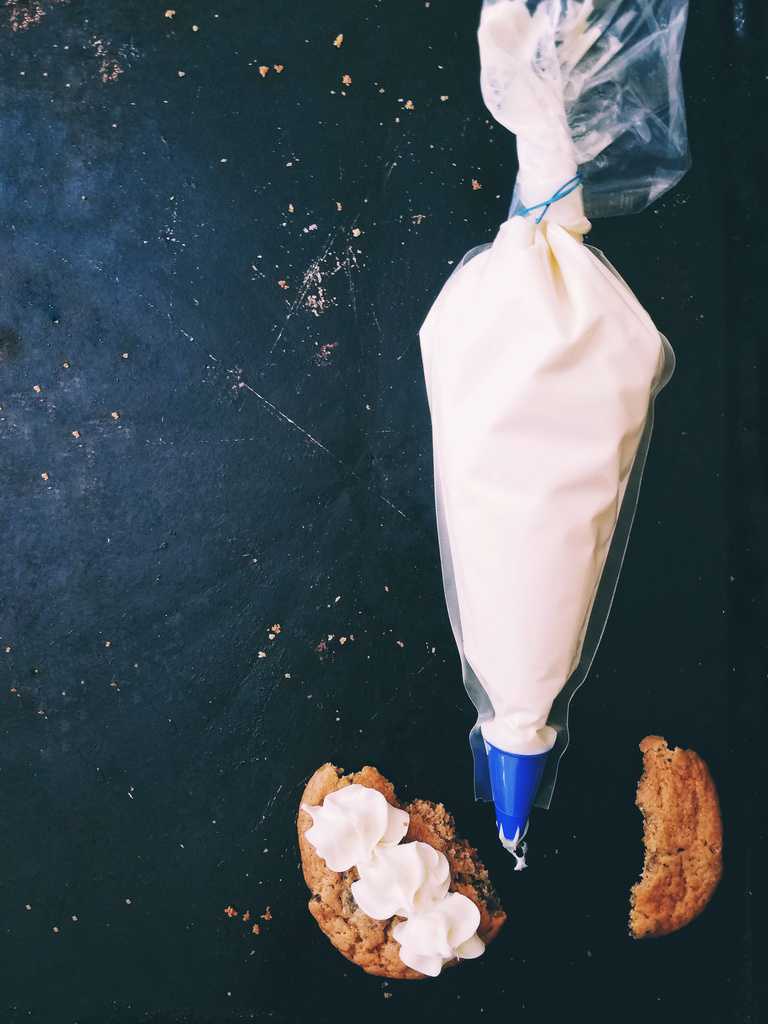 Mainly, I think I was pumped to simply not have to make frosting and shove it clumsily into the piping bag myself! A task that always leaves me cleaning up more of the kitchen than planned and taking time away from the moments I was struggling to find anyway.
These prepped and ready pastry bags make leveling up any regular baked good so fast and fun. I may actually find the time to bake more – who am I kidding, I am so just going to pipe icing onto all the things already in my kitchen, cookies, brownies, ice cream (Seriously, doesn't vanila icing sound good over a scoop of double chocolate?) with sweet little decorative stars, rosettes or waves!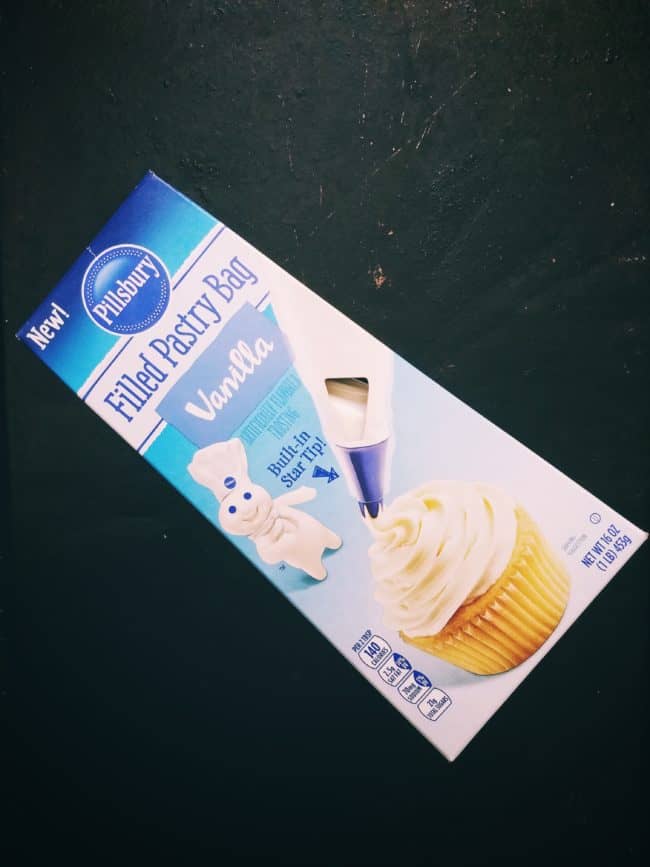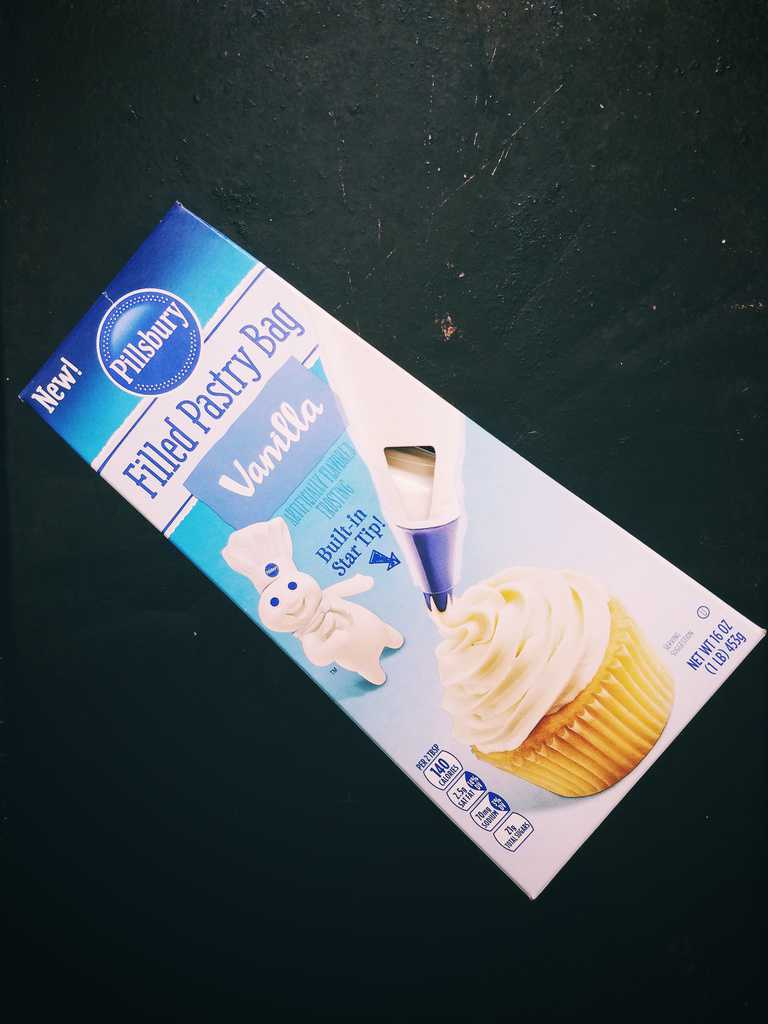 I even broke down and whipped up a batch of my no fail chocolate chip cookie recipe the other night, just because, looking for a little bit of that quick homemade comfort. And decided to have a full on Broke Girl Kat Dennings inspired moment of taking the piping bag right to the tops of the chocolate chip cookies with little dollops of icing awesome. One two three little flowers, and a swirl. I even popped another cookie on top of one to make a full on sandwich. All of the fun, none of the mess of making it myself, and on the fly! Bonus, I was able to save some of the extra frosting by wrapping and securing a resealable plastic bag over the tip with a rubber band. The next days frosting filled cookie sandwiches were just as good.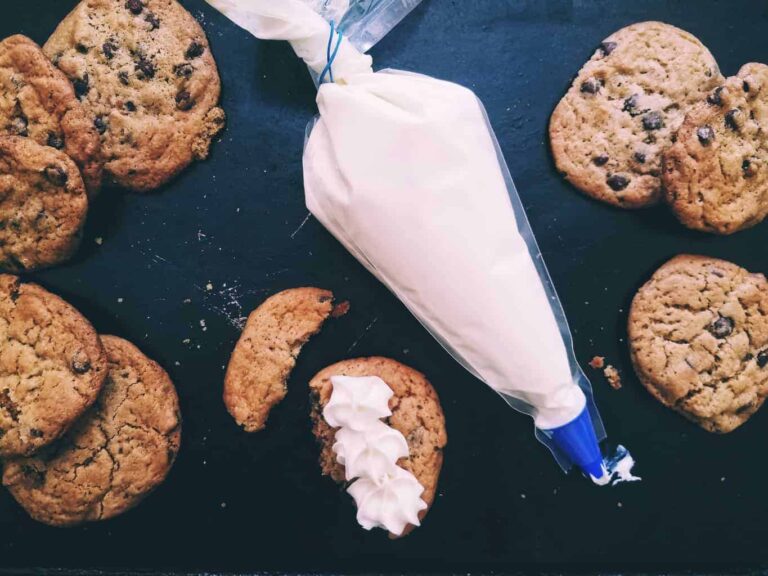 So, as the days fly by, stock up on a few of these Pillsbury Filled Pastry Bags to have ready to go for when you need to dress up something sweet! Just pop these out of the box and start piping away to turn even the most humble of desserts into a ribbon worthy masterpiece! (Can you tell I just got back from 4H days in South Dakota?) To use, simply apply pressure from the back end of the bag gently and firmly for perfect bakery style icing! Let's just call it piping lessons and practice with a flavor or two! (No need to make up tooootally silly excuses for snacking on icing right? 😉 )
What's the first sweet treat or dessert you're going to squeeze this icing onto?
Click here to Save $1 on any Pillsbury Filled Pastry Bag with mPerks digital coupon