My father has this tiny recipe book from Hershey's chocolate company. It is beat up and worn. There are crinkled pages and food stains. I can remember seeing it on the counter at the beginning of every holiday bake-fest. And I can't imagine a brownie recipe from any other book.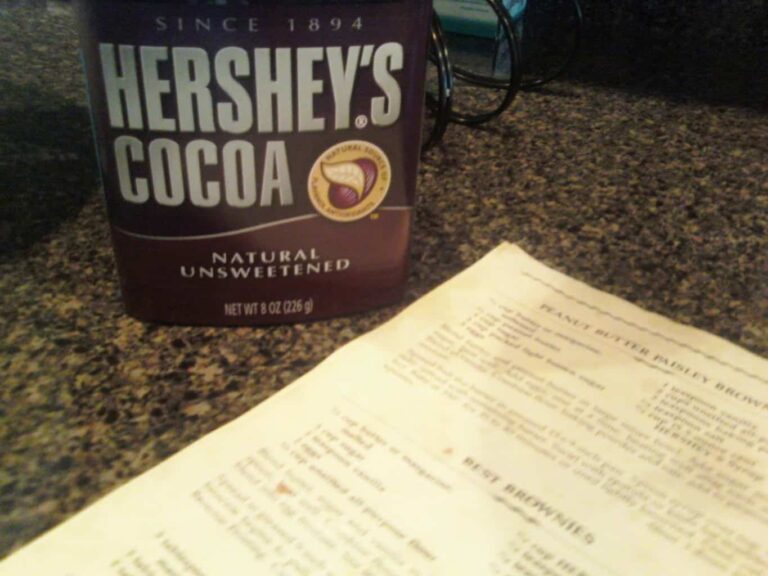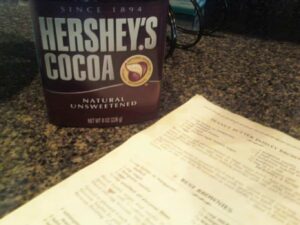 So, today when killing time, I decided to bake brownies to take with my to my boyfriends parents house for dinner tonight. I was going to make a sour-cream pound cake, but they just had my praline apple bread (which is kind of a sour cream pound cake) and I figured I should mix it up a little.
I don't know what I was thinking when I started digging for Dads Hershey's cookbook. I have NEVER been able to get the same fluffy texture from my brownies as he has. Mine are always a bit too under cooked in the center (which I don't complain about, but others might), or they're too dry. Dad's are and have always been perfect.
My brownies are cooling now, and since they are going to supper with me, I can't even peek to see how they look once cut. Oh, the suspense.
While feeling nostalgic over Daddy's brownies, I got to thinking about my birthday gift from my best friend, and how cool it was. Her entire family is AMAZING in the kitchen - so she and her mom started to put recipes on index cards for me and put them in a cookbook. This was the most amazing gift. I am in love with it. Its filled with notes and tips and great food recipes that I have enjoyed and its customized to my tastes! How cool.
Based on the notion of how amazing that gift was, I decided that my own family should put together something like that. There are meals, treats, snack, appetizers and desserts that each one of us is good at. I think it would be awesome to someday see these all in a book for another generation to taste. Today I started writing down what should go in it. This is one project that wont fall to the wayside.