Today we have a double feature coming at you for the breakfast table! Rachel over at Rachel cooks is hosting a month long Pancake Party. How could I not participate in a month long pancake lovin' throwdown? After much debate (seriously, too much) I settled on classic. simple. and delicious.
Check out Rachel Cooks for the recipe for these  and check back the rest of the month for other awesome pancake lovin' recipes.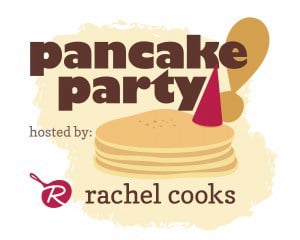 Come on back a little later today for some more breakfast awesomeness.