I've been on a bit of a pesto kick lately. Not sure where it came from or why, but I can't seem to get enough of the fresh green sauce.
Olive oil on the other hand – I don't know much about. Handsome and I know we need to experiment with a few brands to find one we enjoy dipping our bread into but we really haven't been looking for a new olive oil. However, I was really excited when Carapelli asked me to sample their olive oil.
Knowing nothing about the differences between olive oils, I am not sure how to review this product. To me it's like the difference between wines (something else I know little about – other then that they all taste like 'wine' – just different kinds of wine). If Carapelli Organic Extra Virgin Olive Oil were a wine, I would compare it to one that was very dry. It has a very pronounced olive flavor that hits your taste buds right away. Neither lacking in flavor or subtlety, it's definitely not an olive oil for the feint of heart.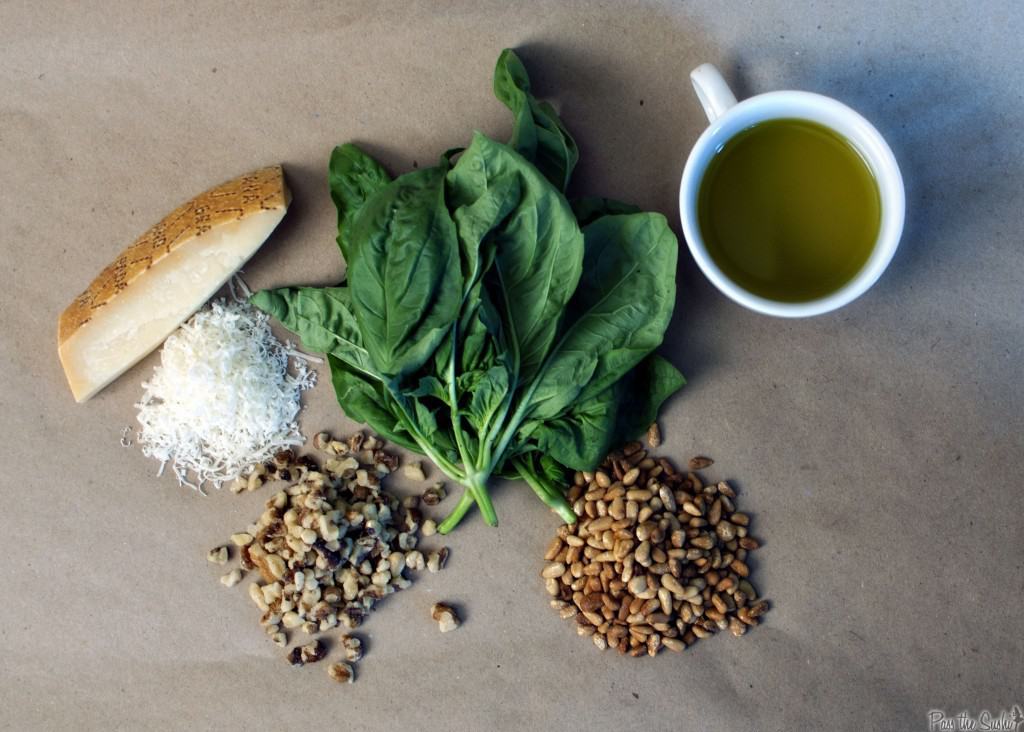 Pesto Sticks

Pesto from The Bon Appetit Cookbook, sticks from my new love of refrigerated doughs

Ingredients:

3 cups (packed)Fresh basil, (about 6 ounces)
3/4 cup olive oil, divided
1/3 cup pine nuts
3 tbs chopped walnuts
2 garlic cloves
1 cup freshly grated Parmesan cheese (about 3 ounces)
1 can of refrigerated bread sticks (I used Pillsbury garlic bread sticks)

Preparation:

For the Pesto: Blend basil, 1/4 olive oil,. pine nuts, walnuts, and garlic in processor until finely chopped. Add Parmesan cheese. With machine running, gradually add remaining 1/2 cup oil, blending until coarse paste forms. Season persot to taste with salt and pepper.

For the bread sticks: Preheat oven as per instructions on label.

Roll out dough. With a pizza slicer, or sharp knife, slice the dough 1/4-inch wide. With a brush, slather on pesto. Fold strips of dough in half with pesto on the inside, and twist.

Bake according to package directions, or until golden brown. (Mine we done at 10 minutes). Serve and enjoy.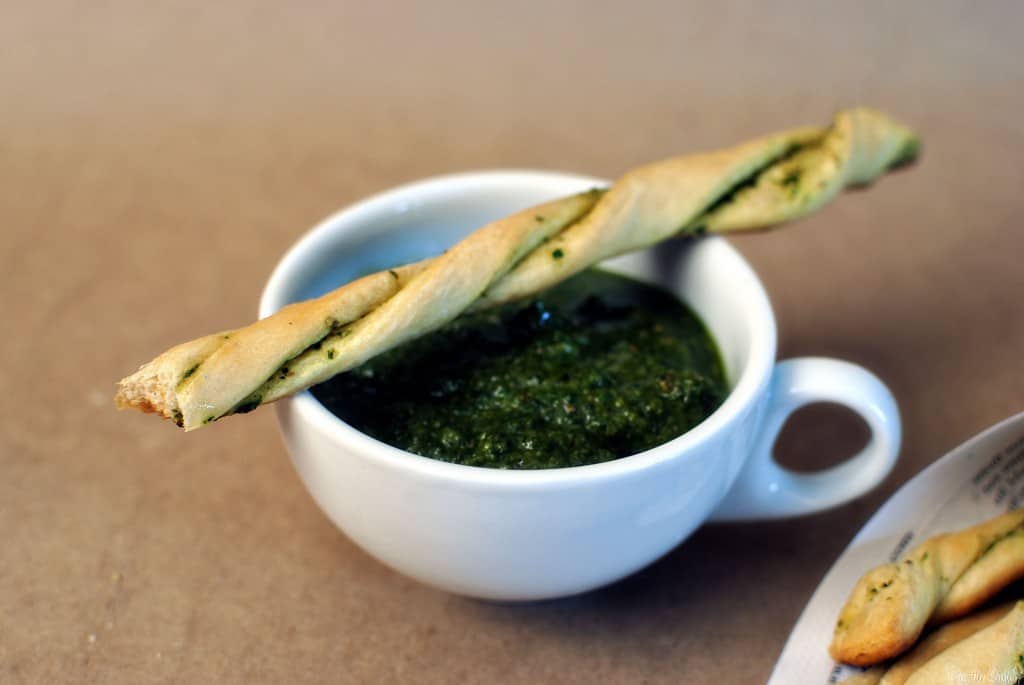 Now the best part about this post? A Giveaway! One 17 oz bottleof Carapelli Organic Extra Virgin Olive Oil.
Try it and let me know what you think of this olive oil and how it rates to your standby.
Leave a comment here letting me know what your favorite use of olive oil is or tips for picking out a new one.

Earn Extra Points by (each action gives you an additional chance to win). You do not have to leave an additional comment for each, just tell me in your comment if you are doing any of the following:
Entries accepted through May 22nd at Midnight EST. Winner will be announced on 5/24/11.