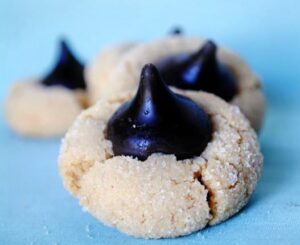 Is anyone else on the fence when it comes to Halloween this year? Part of me is excited and wants to decorate the shop and go wild – the rest of me is totally bummed out about being broke I don't even want to look at the new Target to see if they have any wicked cool Halloween goodies I can't do without. Boo.
Yes, pun intended.
I get paid next Friday and am hoping that that is not too late to still get some Halloween goodness. Fingers crossed. And there's all the awesomely cute things I am seeing on the web for Halloween that I would like to make. I am not sure my crafting skills are up to it, but it doesn't make me want to try any less.
Peanut Butter Blossoms
Adapted from http://reciperhapsody.wordpress.com

Ingredients: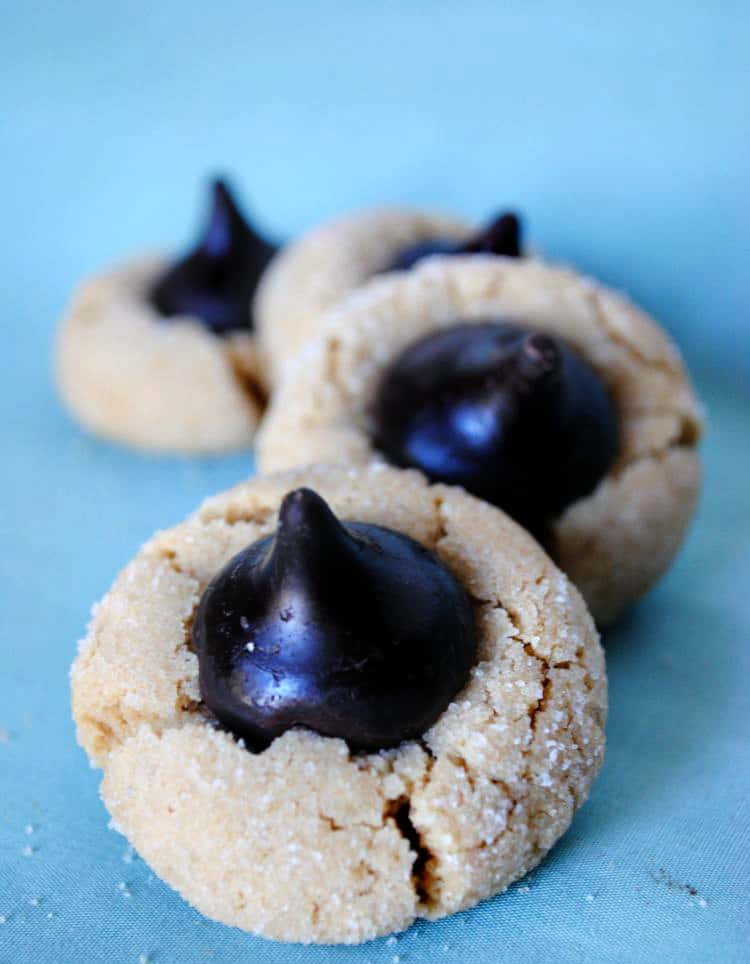 48 Dark Chocolates 'kisses'
1/2 cup shortening
3/4 cup Creamy Peanut Butter
1/3 cup granulated sugar
1/3 cup packed light brown sugar
1 egg
2 tablespoons milk
1 teaspoon vanilla extract
1-1/2 cups all-purpose flour
1 teaspoon baking soda
1/2 teaspoon salt
Granulated sugar
Preparation:
Heat oven to 375°F. Remove wrappers from chocolates.
Beat shortening and peanut butter in large bowl until well blended. Add 1/3 cup granulated sugar and brown sugar; beat until fluffy. Add egg, milk and vanilla; beat well. Stir together flour, baking soda and salt; gradually beat into peanut butter mixture.
Shape dough into 1-inch balls. Roll in granulated sugar; place on ungreased cookie sheet.
Bake 8 to 10 minutes or until lightly browned. Immediately press a chocolate into center of each cookie; cookie will crack around edges. Remove from cookie sheet to wire rack. Cool completely. About 4 dozen cookies.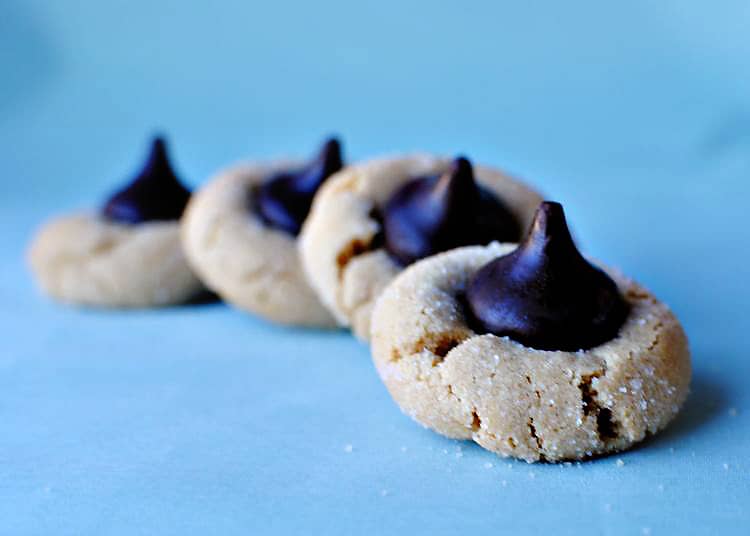 A customer of mine is helping me to pimp out my kitchen and I asked him what he would like me to bake as a thank you. Peanut butter blossoms. Really? All the things in the world and you want peanut butter blossoms? How adorable is that. So I will be making another batch of these for my customer in a week or so. Simple, downhome goodness.