Some days I want to quit. I want to pick my bike up and throw it into the woods and never look back. Some time between the seventh or tenth attempt to not get over a log, around the fourth crash things just start to get not fun. I am not pro rider. Heck, I'm not even that skilled of a rider. Bleeding and bruised, I want to quit.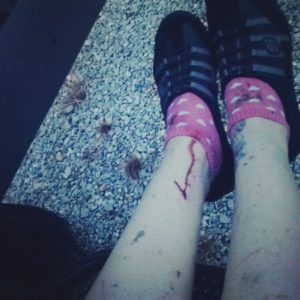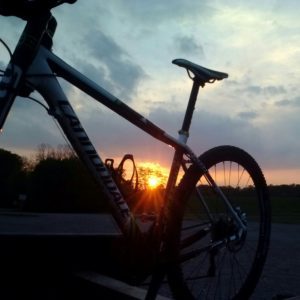 Thursday night, I was there. Angry and discouraged with myself, wondering how hard a nice easy hobby like crocheting would be to learn.
Saturday morning rolled around and I wasn't in a much better mood. It had rained all night and I had a trail run. I knew it would be muddy and gross. My feet would be wet and I would be tired. I didn't know that after an hour awake, sitting on the green grass in an open field, I would love this all over again. I certainly didn't expect to cut 5 minutes off my last time (which by the way, I am pretty stoked about).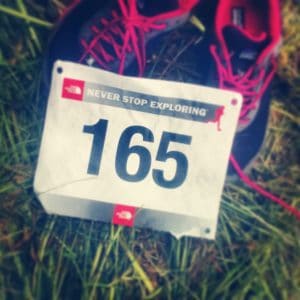 Needless to say, as I type this I am itching to get back on the bike. Itching to get miles in and play outside. Even though I am still rocking a cool Disney Princess band-aid from last weeks adventure, I'm no where near quitting yet.
Corn-Chip Chicken Salad
adapted from MyRecipes.com
Ingredients:
For the Chicken:
3/4 cup flour
1 teas paprika
1/2 teas garlic salt
1/4 teas pepper
pinch red pepper flakes
1/3 teas cumin
2 eggs
2 cups corn chips, crushed into fine crumbs
1 lbs chicken
For the Salad:
2 heads romaine
1-2 celery stalk
3-4 radishes
1/2 onion
1 red pepper
1-2 carrots
toppings: scallions, bacon, dressing, barbecue sauce, shredded cheese
Preparation:
Preheat the oven to 425 degrees F. Slice the chicken into thin strips, 1/2″ wide. In a shallow bowl combine the flour, paprika, garlic salt, pepper, red pepper flakes, and cumin. Mix well. In another shallow bowl, whisk the eggs until slightly foamy. Place the crushed corn-chips in a third bowl. Arrange a wire rack over an aluminum foil lined baking sheet.
Coat the chicken in the flour, dip in the eggs (drain excess), and roll about in the corn-chips. You're fingers are going to get messy. It's all good. Arrange the corn-chip coated chicken evenly on the prepared wire rack and bake for 18-20 minutes.
Meanwhile, make the salad. Chop the romaine, slice and dice the celery, radishes, onions, red pepper, and carrot to your liking. Toss. After the chicken has cooled a few moments from the oven, place over individual salads or onto plates and top with toppings of your choice.